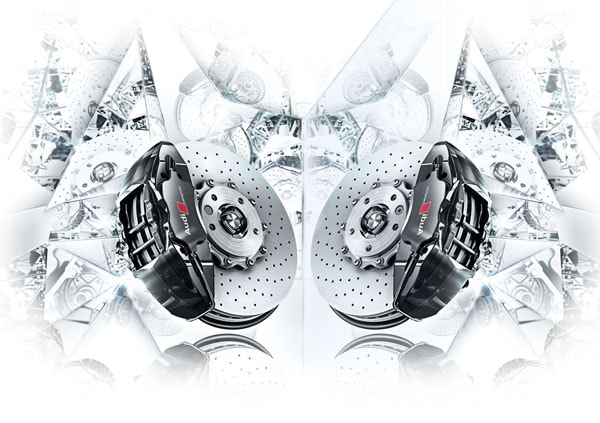 Audi-Approved Parts Available at Audi Charleston
What difference to OEM-approved parts make in your Audi Q7, A5, Q3, A4, or Q5? There is a significant advantage to using only parts designed for your exact vehicle, and it's a bigger deal than one might think. When your Audi vehicle comes to us for maintenance, our team uses only the best products for a proper fit, and if you love a DIY project, you'll also have access to these parts at Audi Charleston.
Genuine Audi Parts at Affordable Prices
If you drive a Audi Q7, A5, Q3, A4, or Q5, then you already have decided on a high-end driving experience. You wouldn't buy a luxury car from a nameless brand, so, why settle for less with after-market parts? When you choose one of our Audi parts for your car, coupe, sedan, or SUV, you not only maintain the integrity of your vehicle but also avoid possibly voiding your warranty. Keep your Audi model in peak condition by shopping at Audi Charleston.
Order your Audi parts online or contact our parts team with any questions
At Audi Charleston, we aim to be a resource to our customers for all their Audi care needs. So, if you know exactly what you're looking for, feel free to fill out our genuine Audi parts order form and one of our team members will be in touch with your promptly to fulfill your order. Alternatively, don't hesitate to reach out to our certified Audi parts experts with any questions, so you can guarantee that you get exactly what you need to enjoy your Audi Q7, A5, Q3, A4, or Q5 for years to come.